1. Login at app.enautics.com

2. Click on SegmentSync in the left nav, or the icon in the middle of the page.

3. Click on the Oracle | Eloqua icon.


4. Now you will need to authorize SegmentSync to access Eloqua. Click the "Sign In" button to start the Authorization process.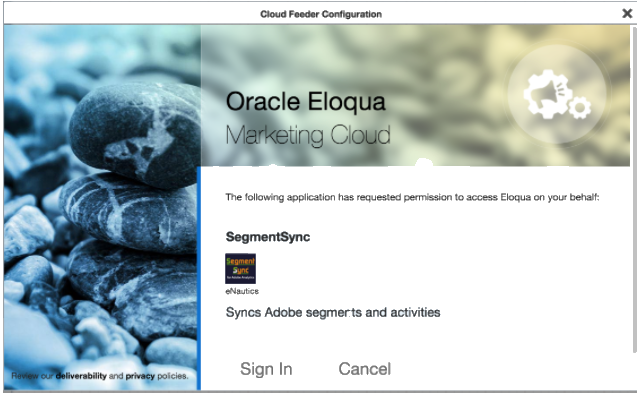 5. You will want to use either the Eloqua user you currently logged in as or a specific Eloqua user created for SegmentSync.
Click "Accept" (1) to use your currently logged in Eloqua user or click "Switch User" (2) to use a different one.

6. Click on the click here button in the bottom paragraph.

7. The next steps will be configured by the enautics professional services team according to your needs and Adobe Analytics configuration. Please contact your Account Manager for more information and timelines or contact us here.