Click on VidSync then select the Video Platform and enter your channel ID
1. If you have licensed more than one platform, select it here.
2. Search for Videos or user the Advanced Search feature.
3. Click the video you want to track.
4. Click to Step 2 Tab or "Go to Step 2" to continue.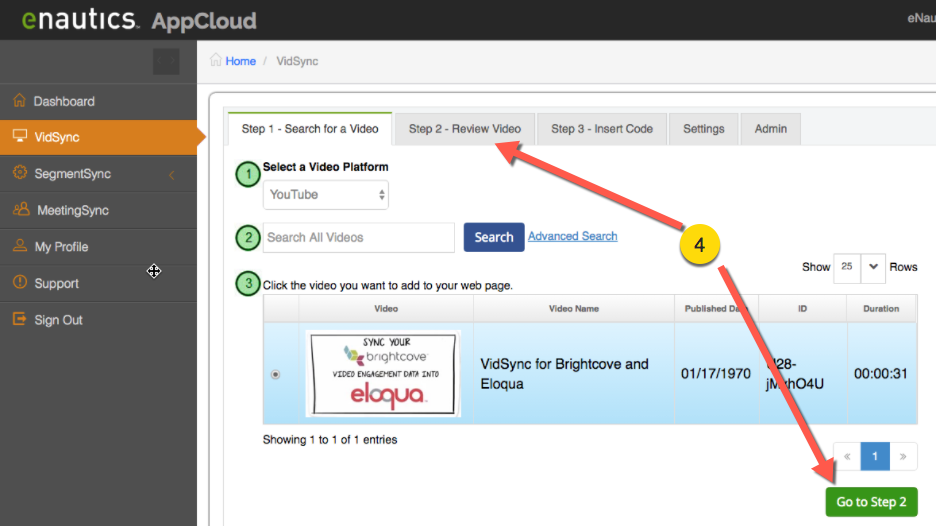 1. Select a Player.
2. Check the box below ONLY if the Video will be hosted on a secure SSL webpage.
3. Click Step 3 tab or "Go to Step 3" to continue.
1. Edit the dimensions of the video player (optional).
2. Click the "Copy Code" button and manually paste it into your web page.
3. Click Settings tab
This is where you can update the settings for your video platforms and demandbase.