Sync's are stored in "Projects". Click on the green plus sign to create a new project or double click an existing project name to configure it.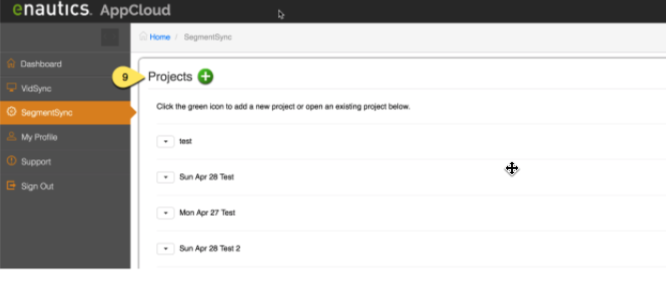 1. Follow the three-step SegmentSync configuration below.
A. Drag and Drop a Segment to Sync to Eloqua.
B. Map the Adobe Segments to an Eloqua Shared-list.
C. Map the Adobe Fields to an Eloqua Field