1. Click the "Settings" icon.
2. Click "Apps".
3. Click "Get More Apps".

4. Search for "MeetingSync" and click "Go".
5. Click the MeetingSync icon.
6. Click "Get App".
7. Accept the Terms of Use and click "Next".
8. Enter your contact information in the form and click "Submit".
9. On the next page, click the "Install MeetingSync" link.
10. Click "Accept and Install" (1) and you will see a Green confirmation bar appear (2).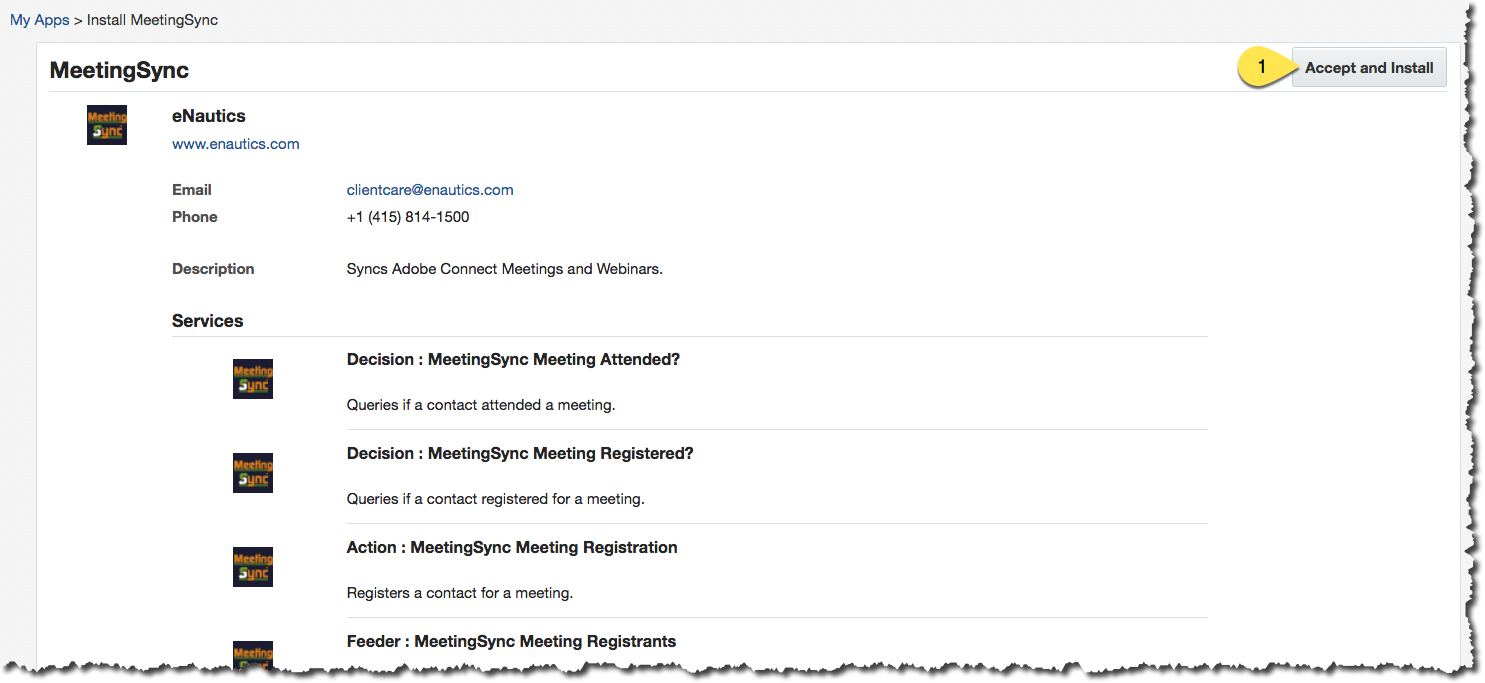 11. Now you are ready to configure MeetingSync via Campaign or Program Canvas.