1. Click "Orchestration" and then "Campaigns".
2. Click "Create a Multi-Step Campaign.
3.Click "Blank Campaign".
4. For testing purposes, name the campaign "MeetingSync Test". You can rename it later.

5. Below are three examples of the services available to you.
a. Feeder Service: This will add contacts into Canvas from a past meeting.
b. Decision Service: This will query Adobe Connect to determine if a contact attended a meeting.
c. Action Service: Registers a contact for the selected meeting.
d. Wait Step: Per Adobe's requirements, make sure to wait at least 2 hours after the end of your scheduled meeting before sending contacts to the Decision Service.
6. Double click registration service and click the edit (pencil) icon.
7. Cloud Feeder Configuration window will open. Read the directions and click the "Get Started" button.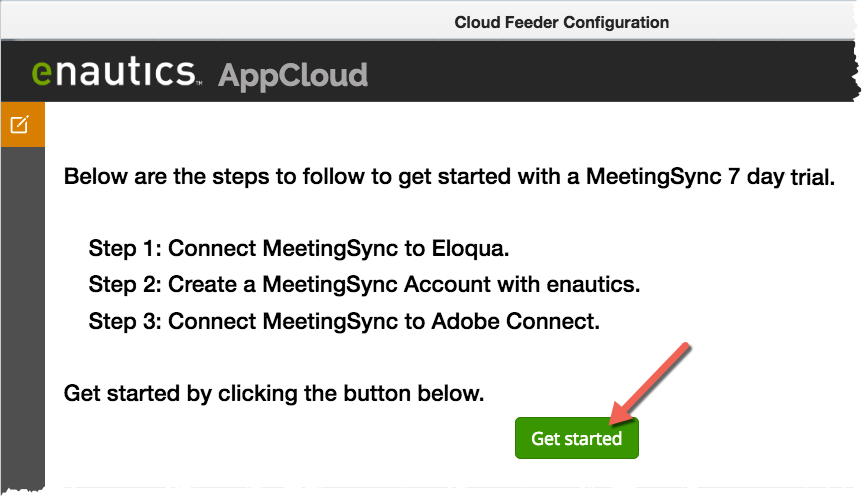 8. Now you will need to authorize MeetingSync to access Eloqua. Click the "Sign In" button to start the Authorization process.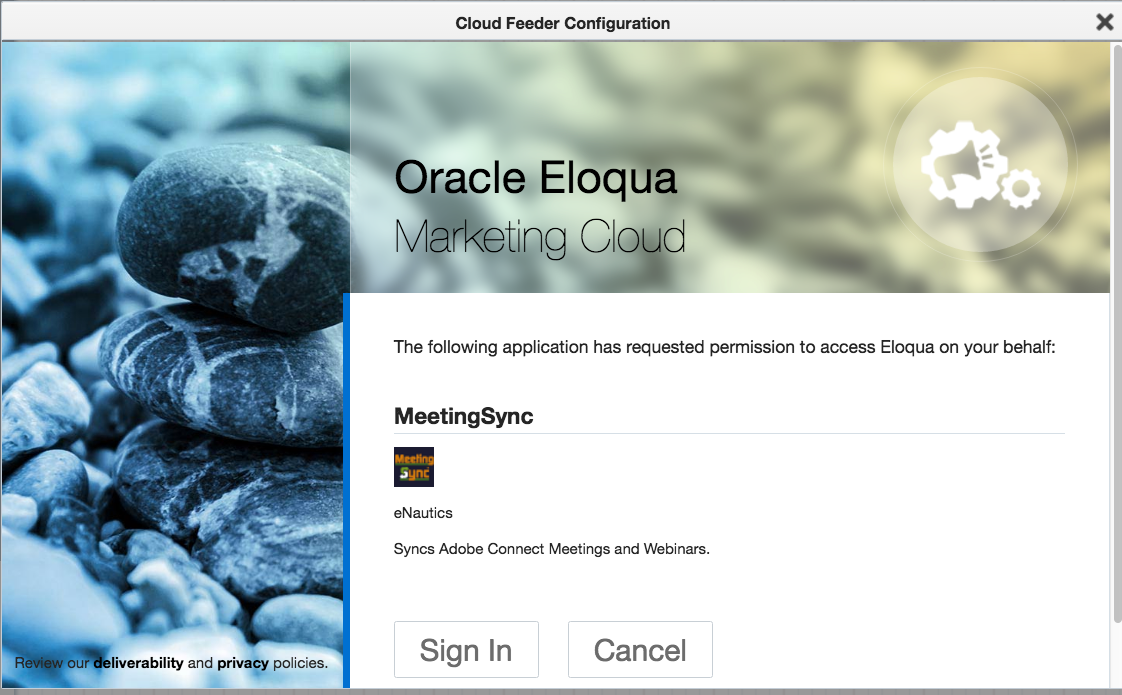 9. You will want to use either the Eloqua user you currently logged in as or a specific Eloqua user created for MeetingSync. Click "Accept" (1) to use your currently logged in Eloqua user or click "Switch User" (2) to use a different one.
10. After authorizing MeetingSync, you will be asked to set up an enautics account and then to enter your Adobe Connect credentials and submit them.
After this step is completed you are ready to Set up a Action in Canvas.